Renting is a common way to handle the furniture needs of a wedding. The tables are the most popular item for rentals. This is perhaps because they are the most emblematic of the reasons people rent furniture. Whether it is wedding rentals in Houston, San Francisco or Portland, Maine, tables are almost certainly the most popular item.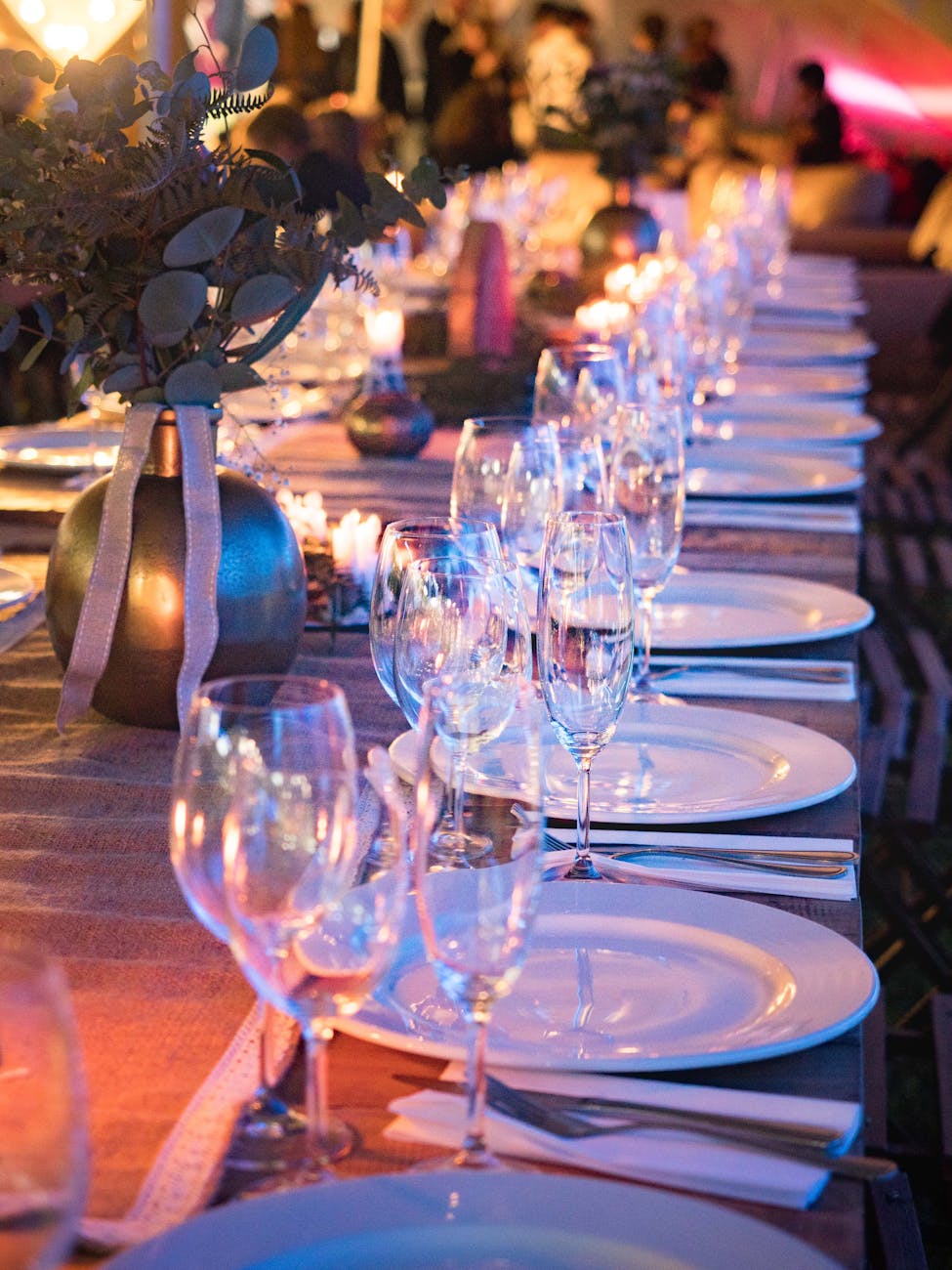 Avoid Storing Them
One of the key challenges with wedding furniture is that it needs to be stored somewhere prior to the event. Most couples collect the majority of their wedding items at their own homes or those of family members. While some people have ample storage, a dozen or more tables can take up a lot of room. Furthermore, most young couples have nowhere near enough storage space to handle tables.
Wedding table rentals conversely don't need to be stored. The vendor will simply deliver them on the day. It doesn't get much easier than that.
Skip Transporting Them
If storing tables is challenging, transporting them is even more challenging. Even people with full-size pickup trucks can't handle more than a few tables in their beds. Anyone who drives a sedan or coupe is basically out of luck when it comes to moving tables.
The only solution available to most wedding parties is to tow a trailer with the tables. Sure, this is a workable solution, but it isn't the most optimal. A far better option is to simply rent the tables. If you need to buy a trailer, there is almost no way you are saving money over renting.
Pay for Them in Installments
When you buy furniture, you pay for it upfront. While you could put the cost on a credit card, that comes with relatively high interest. Conversely, when you rent furniture, you often can negotiate a contract that has installment payments. Many rental companies only charge a deposit with the balance due after the wedding or slightly before.
Weddings aren't cheap. Finding ways to spread out the costs to avoid them all piling up at once is a good way to manage your money more efficiently.
Don't Worry About Them After the Wedding
Getting married is a wonderful thing and a memorable moment. The last thing you want to be thinking about is where your tables are going to go. If you supply your own tables at the venue, you need to deal with them. If it is a popular venue, chances are that you will need to move the tables out by early the next morning at the latest.
Wouldn't you rather let someone else pick them up for you? As with two or the above three benefits of renting tables, this is all about the logistics.
Rent Your Tables
If you are getting married in Texas, for example, make sure to check out the wedding rentals Austin, Dallas or whatever city you are nearest has to offer. Dealing with large pieces of furniture can be challenging and none more so than the wedding tables. Even if you score a great deal on buying tables, you'll regret those savings when you have to deal with moving them around. Be smart and rent them.