Video gaming is a new age leisure entertainment activity. With digitalization, Android mobile games are widespread. And people are a big-time video game junkie nowadays. Today let's talk about the Best Android Games of 2021 and which features are making them the most loved among users across the globe.
Here we have given you the list of the best mobile games for android devices. Let's take a look at the 10 Best Android Games of 2021
1. Snake Beats- A Unique Snake Vs Block Game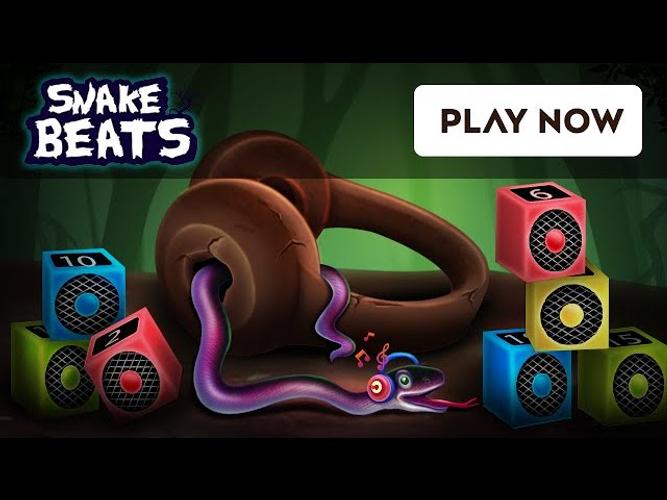 If you are a pro-gamer, you must be aware of the snake vs block category. But what if a new game comes with the most straightforward yet most exciting features? Snake Beats is a highly recommended game in this category with addictive gameplay.
With endless gameplay and simple swiping controls, it makes the best fun time entertainment when you are looking for something cool and exciting after a long day at work. Its amazing 3D visuals are its USP. Also, it has more than ten upbeat soundtracks, with different challenges. You can even play this game with your friends and beat them with the top scores.
Don't forget to get a real snake-like skin while playing. Tap this link to download one of the most sought after Android mobile games absolutely FREE!
2. Another Eden
This one is for all science fiction lovers! This best free android game is a mobile JRPG. Get ready to time travel in different eras of the game world. The game's easy battle mechanics and endless re-tries will make you addicted to this one of the Best Android Games of 2021.
Innovative creators and smart technocrats specially designed this game. Masato Kato -a master content writer developed the game story which travels from present to future with challenging missions in between!
Download one of the best android games free here and explore the space-time of various Era!
3. Asphalt 9: Legends
While talking about the best android games free, Asphalt 9 is one of the most loved games on the list.
It is the most recently released game in the Asphalt series with more advanced features. With 50 cars, few challenges, and a bunch of killer content that will make you crazy about this game!
Captivating graphics coupled with social elements and a freemium price, What else do you need to play a smart game? Download the best mobile games for android from here.
4. Critical Ops
This one is the best from the newer generation first-person shooter category game. The basic idea of the game is to battle with terrorists! With beautiful urban locations and a strong multiplayer online league, you can take the battle to the next level.
Also, creators update the game frequently, and the free version is worth trying. Download this best android mobile game here.
5. Brawl Stars
In Brawl Stars, you will be in a game with other teammates, and a brawl with smart opponents. Various gaming modes like Straight Brawl mode (you can collect crystals here), Heist Mode,(steal the opponent's treasure), and Bounty Mode( beat opponent) are addictive.
While playing, you will enjoy the feeling of Supercell Game with the irresistible joy of smooth controls and cool graphics. Try one of the Best Android Games of 2021 from here.
6. EA Sports games
EA games are all sports games.FIFA Soccer, EA Sports UFC, and others are worth trying. If you love to indulge in hardcore sports activities, EA Games will never disappoint you! Give a try to actual sport and a mechanic -the sports version is available too!
Decent graphics and smooth controls will make you play your favorite sport repeatedly. Unfortunately, it is difficult to recommend any specific EA game, as it has heavy freemiums on all games! Download sports based Best Android Games of 2021 from here
7. Hearthstone
Wishing to play a card-based challenging game? Hearthstone is warcraft of cards. wherein you can unlock various cards, arrange them in orders, build your decks and finally duel it with co-players using the deck you made during the game
Regular updates are available with new cards and fresh content. Until you become a card-ninja try playing the game with a bot then face the real players. Try one of the Best Android Games of 2021 and download it from here.
8. HQ Trivia
Fan of live game shows? Be thrilled with this latest Trivia Game, where players will compete live at the same time! A host will ask questions, and all the players will answer. Did I forget to mention that the game uses real money?
The game begins at 9 PM EST, and on weekdays at 3 PM EST. You can play it for free, and there are no in-app purchases. Download this mobile game for android from here.
9. Pokemon Go
Since 2016, Pokemon Go is one of the most addictive android mobile games. While catching and searching for Pokemon, gamers can traverse the real world. It is addictive to find Pokestops. However, creators have included Legendary Pokemon, trainer battles, and raid battles to give us the most satisfying gaming experience.
You can trade your Pokemon Too! The game is continuously evolving which is making it one of the most iconic android mobile games. You can download and play the game from the link below.
10. Vainglory
Considering all the MOBA categories available now, Vainglory is the best among all. With unlimited free plays, high frame rates, and super cool graphics, it ranks at the top of the list. You can team up with other players and can battle against other opposing teams.
The BETA version uses the Vulkan API -if you are interested in playing. Free camera, objective -rich maps, and teleports will surely tempt you to play more! Download one of the coolest mobile games for android from the link below
All the games I listed above are fun loaded, but Snake Beats is the all-time favorite game. With little challenge and a lot of fun, it fits in a perfect lazy weekend plan!