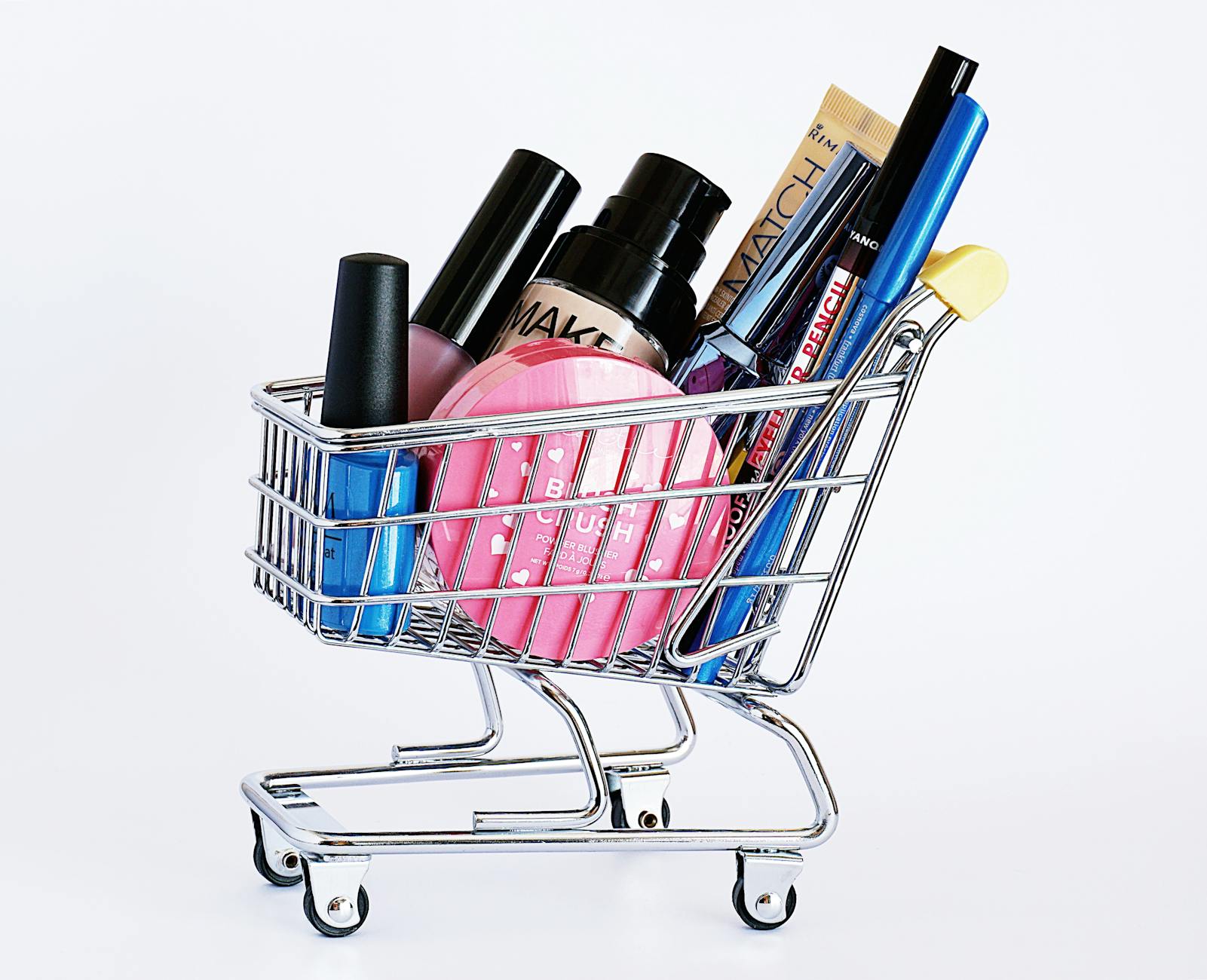 When you start packing for a trip, it is the time that your mind just turns its emergency blinker on and races to see what to pack. When it comes to packing beauty products and especially if you are a girl, there is no way that decision is easy. Everything seems just too precious to leave behind. Travelling light is a concept that is still a little hard to digest for beauty buffs. However, there is no need to fear, because with this guide we will walk you through the process and tell you what things are absolutely essential for your trip. 
Sunscreen 
No questions asked, but my friends, sunscreen is your holy grail. Even if you forget everything else, this bottle of magical potion can really come in handy. Nothing is more important than protecting your skin. Even if there is no sun, the heat and grim from the outside can really take a toll on your skin exclusively while travelling. If you do not keep your skin safe then trust me no amount of makeup can help you look the way you want. An SPF 30 works best for most of the people so whether you are a male or female, sunscreen should be applied daily without any fail. The need for it intensifies while travelling because you do not know what kind of weather conditions might be in store for you. 
Compacts
Compacts are God sent and you can literally use them to cover up most of your skin problems in one go. Some of them include a bronzer, highlighter, blush, eye shadow and setting powder all in one. With these, you can glam up your look from a ten to hundred in minutes. The greatest thing is, like their namesake they are super easy to carry and can be taken anywhere. The ultimate fun fact is, with brands that offer cruelty-free makeup, you can even design your own palette for your compact according to your needs. This really helps you keep all your go-to products in one place which makes travelling so much easier. Wanna touch up in the plane, just bring out your personalized compact and voilà you are set to conquer the world. 
Makeup Cleanser 
Removing makeup is essential. This is a mantra that I am sure almost every girl chants to herself once in a day. While travelling you definitely are going to get super tired which ultimately may lead you to forget your devout chant. In times of these having some makeup cleanser wipes or solution can really be your knight in shining amour. The struggle to wash your face is real when you travel so having a cleanser on hand can reduce your work by half. All you got to do is sit on your bed and clean your face and then dive straight into your pillow for a peaceful nights sleep. This can make you set and ready for the next day with fresh skin, that too without any stress. 
Moisturizer 
Whether you have dry, oily or combination skin applying moisturizer to your skin is the most essential thing to do. This makes it imperative to take with you when you travel. Whether you are travelling to the Bahamas or to Greenland, moisturizer can do the trick for your skin. It really can help keep your skin smooth and vibrant. Travelling can make your skin dull because of the exhaustion you may encounter. This is really bad for your skin in the long run. Many people tend to think that they can go back to routine once they return but it is better to maintain your regular things while travelling. Even skipping two days in a row can dampen your skin's progress quite a lot. The best thing for that is to keep your basic moisturizer with you at all times if not your full skincare kit. Having a moisturizer can also help your skin from getting gloomy. 
Concealer 
Concealers are an essential item for every trip. Travelling is exhausting and this makeup magician can help you conceal it all. For the days when you do not get enough sleep while travelling, concealer can come in very handy. Just pop a bit of concealer under your eyes and you can brighten them just like a lovely Christmas tree. It can cover up all your stress and puffy under-bags and you also do not need to add layers to get the flawless look you want. While travelling you do not have much time on your hands and a quick concealing of your eyes, spots and blemishes can get you ready in no time. 
A Straightener 
Your hair is a huge part of your beauty and maintaining them is a necessity while travelling. If you have a wild mane of locks just like mine then nothing other than a straighter can help you create fun styles while you are travelling. This is the quickest way to get your hair done when you are short on time. A straightener can help you form numerous looks like beachy waves, sleek and straight and tight curls with just one device. It really is beneficial for you in every way. Going for dinner while travelling? With a straightener, you can create a beautiful look to compliment your nice dress. Another trick that you can use your straightener for is to iron your clothes. The hot plates can help get rid of little wrinkles that come on your clothes when they are packed inside your suitcase. How cool is that, two birds with one stone! 
Dry Shampoo
Washing your hair can feel like a huge chore when in your normal routine so imagine how hard it can feel if you are travelling. This why carrying a bottle of dry shampoo can be essential for you while travelling. You can get your hair to feel fresh and set with just a bit of dry shampoo. No need to spend an additional hour getting your hair washed and ready when you can spend that time exploring a new place. Dry shampoo should definitely be in your top essentials lists. 
Conclusion 
These beauty essentials can really do the trick for you when you are travelling. Each of them can counter their own set of problems and get you ready within no time. From your concealer to your compact make sure you do not leave behind any of these things behind. No matter where you are heading in the world with the items mentioned above you can be ready to do it all.