It's in 2007. Argentina Presidential candidate Cristina Fernandez de Kirchner needs funds in her campaign for the head office.
In a deal, brokered by former Venezuelan President, Hugo Chavez, Iran financed Kirchner's bid which ultimately was successful.
Iran's Mahmoud Ahmadinejad told Chavez, "I need you to broker with Argentina for aid to my country's nuclear program. We need Argentines to share their knowledge of nuclear technology. Without this collaboration, it is impossible to advance our program," he said.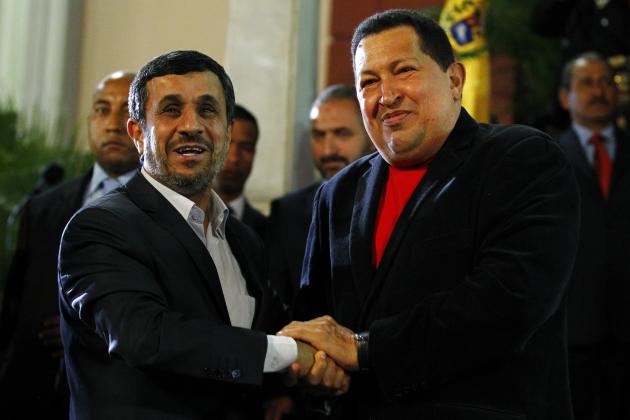 "Don't worry about the expense," the Iranian president added. "Iran will provide everything necessary to persuade the Argentines. I have another issue. I need you to discourage the Argentines from insisting that Interpol capture the authorities of my country." Chavez agreed to Ahmadinejad's demands.
The conversation took place on January 12, 2007, according to recent testimony of three former Chavez Cabinet members who are now living in America.
In a complicated three-way deal, Venezuela bought $6 billion in Argentine bonds. The money would cover Argentina's 2007 and 2008 debt load. Along with the bond purchase, Argentina also received cash — lots of it. One of the three former Venezuelan officials said that the famous suitcase of Guido Antonioni Wilson contained $800,000 from the Iranian regime.
According to the three former Venezuelan politicians, the exchange of nuclear secrets was handled in Argentina by Minister of Defense Nilda Garre. Garre, the current ambassador to the Organization of American States, OAS, in Washington DC, helped provide Iran with the technology needed to produce plutonium for use in nuclear weapons using only natural uranium.
The latest revelation supports the accusation made by Alberto Nisman, the late prosecutor when he claimed that Kirchner decided to "not incriminate" former senior officials of the Islamic Republic and tried to erase their roles in planning the bombing.