Elders in their advancing years develop many health issues. So, they need care and consideration from their loved ones. If you have an elderly patient in your home, you may feel the stress of caring at times. While the task of caring for seniors may not seem easy, you need to take it up to ensure they get the care they need. Remember, seniors may not feel comfortable when they depend on others for their care. Hence, you need to become familiar with the perfect methods to provide the best care. Here are some tips you can follow for offering better care to elderly parents.
1. Leverage the Latest Technology
Taking care of your elderly parents using sophisticated technology improves the level of care they receive. You need to stay up to date on the latest technology that can assist you in offering the best care. Using technological tools to assist them in their routine activities or incorporating a safety monitoring system can help you develop a coordinated care network.
Moreover, elders often find it difficult to move freely and often require support outdoors. For such situations, you can consider using power scooters. With these scooters, your elderly parents confined to bed can move freely without depending on others. Besides, these tools offer them a sense of freedom and self-confidence to move around. The portable version of the product contains lightweight materials for ease of movement. The inclusion of such products can make the life of elders easier.
2. Respect Their Emotions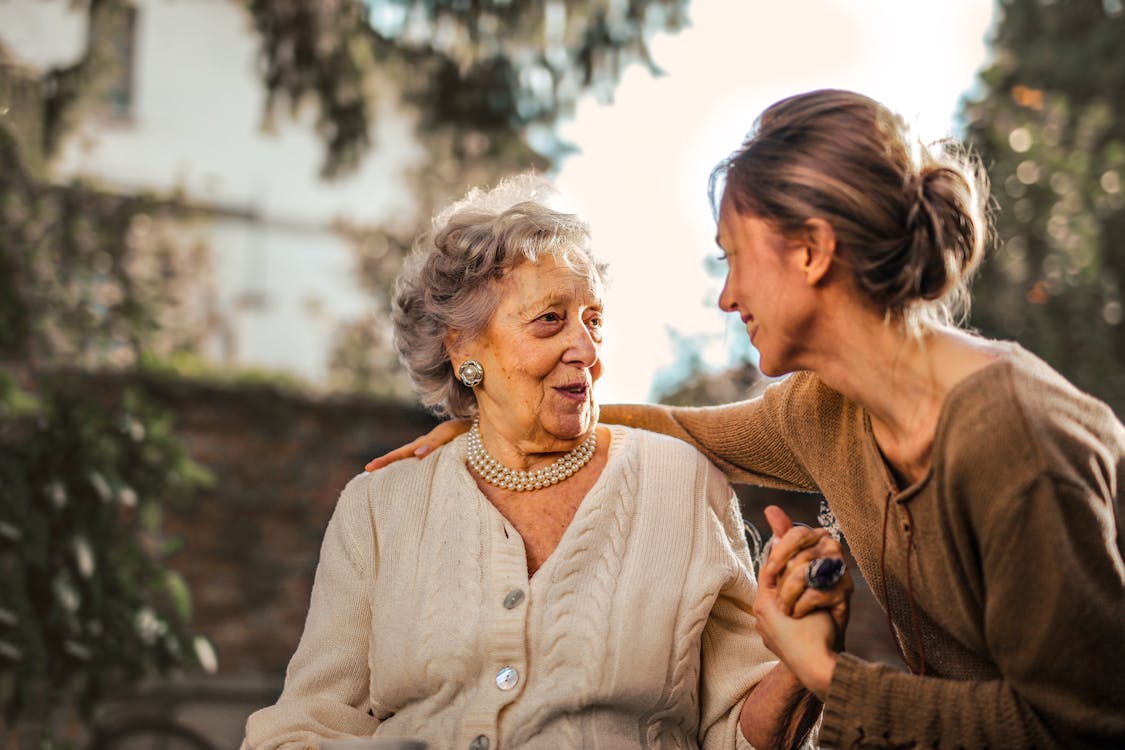 While elderly parents need care, they seek understanding from their loved ones. Seniors may feel depressed or anxious as they cope with multiple health conditions. Losing their mobility or independence can affect their mental health. It can make your parents feel scared, overwhelmed, or withdrawn. When you plan their care, you need to listen to their concerns. It may ease their concerns and provide tranquillity. Talk to them to help them overcome any bad feelings and relax. While your parents may not like you treating them as a child, make sure you understand their struggles with aging.
3. Coordinate Care for Your Elderly Parents
When your parent(s) suffer from age-related issues, you seek professional assistance for each one of them. Hence, while planning a care program, you need to coordinate the different services. Coordination remains the key to ensuring patient safety and comfort. Keeping the care team in the loop can avoid complications caused due to taking medications provided by different doctors. Also, it eliminates the chances of duplicative tests or treatments suggested.
4. Enable Social Inclusion
Getting ill does not mean your parents have no opinion or views of their own. Try to create opportunities for your elderly parents to play an active role in decision-making. Older people become emotionally distressed during isolation, so including them in family or community discussions can give them a sense of purpose. This way, they'll feel belonged, loved, and cherished. Allow your parents to contribute to society according to their abilities, preferences, and needs. Social inclusion strategy will prevent the isolation that triggers other emotional issues such as depression. If going out is not possible then you can spend some quality time together watching TV or listening to some relaxing music.
5. Ensure Care of the Caregivers
Taking care of the elderly can become a challenging and stressful task within no time. It is vital to identify the different challenges associated with caring for loved ones. It will help you allocate the necessary resources to avoid any issues. Primary caregivers can feel a lot of stress taking care of the elderly. Hence, you need to provide stress relief activities to help them rejuvenate. Online support and other activities can help relieve the tension. Relaxing your mind for at least ten minutes every day can help you recentre your focus and help deal with the challenges of daily life. Allocate some time for self-care to prevent burning out.
6. Create A Safe Environment
Irrespective of the place you care for your elderly parents, make sure it keeps them safe. The place they live must encourage their independence and autonomy without causing any harm or injury. Try to customize the home environment to ensure enhanced safety. It keeps them comfortable and offers you peace of mind. Why is it necessary? Most of the elderly requiring care suffer from one or more of the following issues:
Eyesight problems
Difficulty with moving around without depending on others
The trouble with balance and coordination
Mental limitation
Dementia or confusion
To help them move freely, you need to spot issues causing danger to them. Here are some of the suggestions to keep them safe:
Improve the lighting of the house.
Check floors and furniture to avoid accidental slips and falls.
Make the kitchen safer to use by your elderly parents.
Avoid elements that might result in accidental falls in the toilet and bathroom.
Set up a system for prompt medical response in case of emergency.
Provide an emergency number to contact in case of complications.
Conclusion
Long-time care for your elderly parents can place a significant financial and mental burden on your family. By checking the different care insurance options, you can manage the money issues arising. To overcome the mental strain caused due to caring for seniors, you need to plan well. The tips suggested here can give you an outline of the care plan you must develop. It can help the elderly live a healthy and high-quality life. Utilizing the opportunities available may aid in your loved one aging gracefully. They can maintain a good life and live happily without depending too much on others.