Every crafts lover will admit the fact that scrapbooking is fun. Not only they but beginners also enjoy this experience of making and decorating a scrapbook. To start decorating a scrapbook, first, you need to gather materials also known as scrapbook collections in one place. Then decide on what type of album you want to use, such as post-bound albums, scrapbooks bound with non-removable pages, or three-ring photo albums. Also, in order to preserve your photos in the scrapbook, it is advisable to buy photo-safe paper. Using different textures and patterns of paper in the scrapbook makes it look more enhancing.
Buy scrapbook embellishments online at great deals and get ready to decorate your scrapbook in the most creative way by following these tips.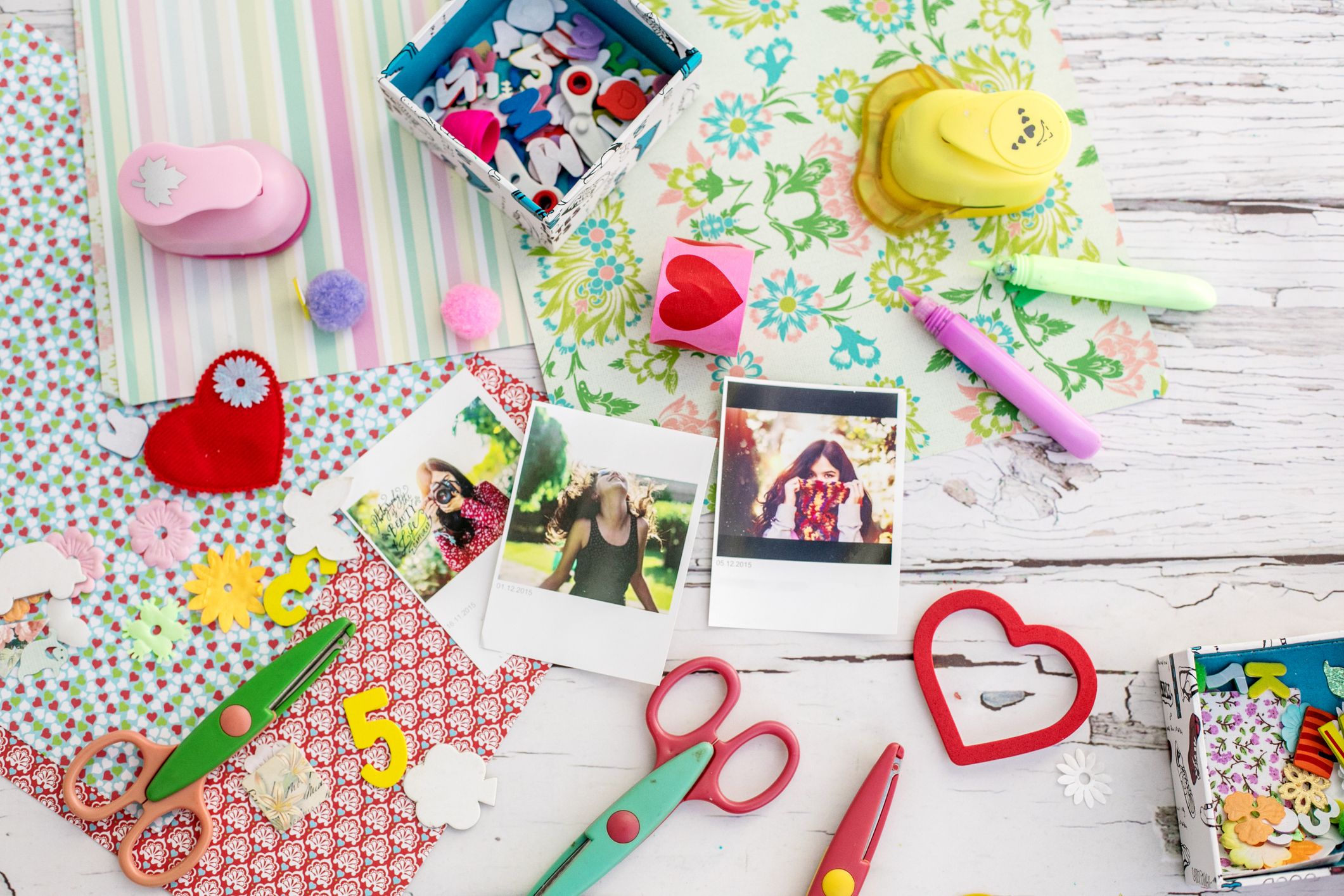 Selecting Photos
This is the most interesting part of the decoration process and the best way to make a scrapbook look well-organized. Begin by selecting photos that are based on some particular event or occasion. It can be your birthday, a vacation, a road trip, an anniversary, or any event that can tell a story. Group these photos together, try different layouts and paste them into the scrapbook.
Add Little Messages
It is always adorable to write sweet little messages or wishes or quotes near your pictures. It adds depth to them while making them look more meaningful.  To do this first brainstorm the idea in a rough notebook, come up with final captions, and then write them in the scrapbook using different calligraphic styles.
Time to Use Scrapbook Embellishments
Add scrapbook embellishments in such a way that they touch or overlap other elements in your scrapbook without covering the important details. Also, remember one thing- attaching too much embellishment can make your scrapbook look too gaudy. Stamps, stickers, die cuts, washi tapes, beads, ribbons, and stationery tags are perfect to give a personalized touch to your scrapbook.
Get Creative!
Decorating a scrapbook is an art, you can get as creative as you want. There are no specific rules for adorning your memories in the scrapbook. Try to assemble as many elements as you can in your scrapbook collections such as pressed flowers, buttons, ribbon bows, magazine cut-outs, headlines, and more. This will help you come up with a unique scrapbook that will appear eye-catchy and fascinating to the viewers.